The 88th British Final of One-Act Plays
Hosted by the Association of Ulster Drama Festivals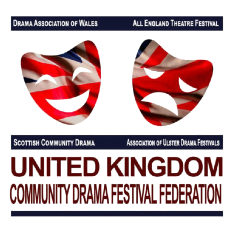 Theatre: Please book theatre tickets directly with the MAC at themaclive.com.
Hotels: Hotel accommodation should also be booked directly with the hotels for best prices.
The Ramada Hotel is right next door to the MAC theatre.
The Ramada By Wyndham, Belfast Saint Anne's Square, 20 Talbot Street Belfast BTI 2LD 028 9026 1800 reservations@ramadabelfasthotel.com. Please call or email & quote BFF23 when booking.
The Premier Inn, Cathedral Quarter 2-6 Waring Street, Belfast, BTI 2DX 0333 777 3901 (5 minutes walk away)
The Premier Inn, Alfred Street Alfred Street, Belfast, BT2 8ED 0333 777 3688 (15 mins)
The Premier Inn, Titanic Quarter 2A Queens Road, Belfast, BT3 9DT 0333 321 9207 (20 mins)
The Merchant Hotel 16 Skipper Street Belfast BTI 2DZ 028 9023 4888 (5 mins)
There are many other hotels within walking distance of the MAC to suit every budget.
*Early booking advised as other events in Belfast will increase demand on all available accommodation.
Travel Belfast is served by 2 airports - Belfast City (15 mins by bus) and Belfast International (35 mins).
Ferries from Cairnryan, Birkenhead and Holyhead (via Dublin) serve the city well.
Parking St Annes Square Q-Park. (Height restriction 2.1 m).
£5 6 pm – 8 am, £5 8 am – 6 pm Saturday and Sunday
£30 7-day ticket from time of entry.
The MAC Theatre Belfast
30 June & 1 July 2023
Adjudicator: Imelda McDonagh ADA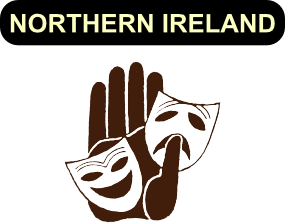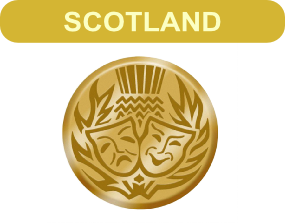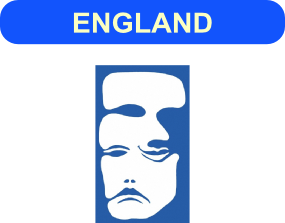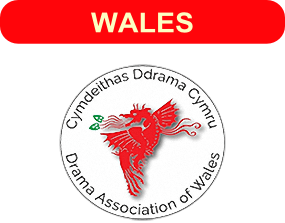 Timetable (Subject to confirmation)
Friday 30 June 2023
7:00 pm Festival First Night
9:30 pm Friday Night Party including a buffet
Saturday 1 July 2023
11:00 am Meet the Teams in the Works at the MAC
2:00 pm Rehearsed reading of the Geoffrey Whitworth Trophy winning play in the Works at the MAC.
7:00 pm Festival Final Night
10:15 pm Saturday Night Party including a buffet
VISIT BELFAST WELCOME CENTRE
Start your journey at the Visit Belfast Welcome Centre. We're the official one-stop shop for Belfast and Northern Ireland. Whether you're a tourist or a local, we have the information and the tickets to help you explore the city and beyond. Find us in Donegal Square North.


UNITED KINGDOM COMMUNITY DRAMA FESTIVALS FEDERATION
Northern Ireland Champions
Theatre 3 Newtownabbey
A Little Something for the Ducks
Jean Lennox Todie
Scotland
Champions
Kirkintilloch Players
The Beaches of St. Valery
Stuart Hepburn
England
Champions
Total Arts Community Theatre
A Sudden Violent Burst of Rain
Sami Ibrahim
Wales
Champions
The Unknown Theatre Company
A Super Happy Story
Jon Brittain and Matthew Floyd
Join us after the show in the MAC Crush Bar to meet the teams and experience the craic.
To order food click here